The U.S. Department of Labor estimates that the average cost of a bad hiring decision can equal 30% of the individual's first year potential earnings.
By identifying prior high-risk behavior, background checks will help to reduce the risk of hiring someone who could pose a threat to your business, either physically or economically.  Employee screening will help to facilitate informed hiring decisions, less employee turnover, and reduced company risk to litigation.

Alpha CHECKPOINT offers several packages that will assist you in verifying/assessing a potential employee's background:
ORDERING:
This service is available only to employers in New York State.
Once you have spoken to a company representative (585.737.4320) and received approval of requested services, you may then place an order.
PROCESSING YOUR ORDER:
Once payment has been received, please download the following 2 documents and give to employee(s):
1. "Rights Under the Fair Credit Reporting Act"  (click on hyperlink for handout).  Have your employee(s) read it.
2. "Authorization for Investigative Reports"  (click on hyperlink for form).
Fax the fully completed signed authorization to 585.889.2578.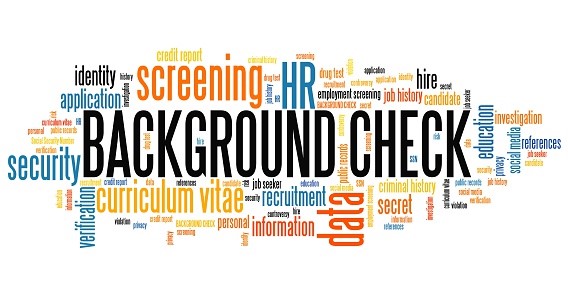 Disclosure/Disclaimer/Limitation of Liability:
As the employer or user of consumer reports, it is your responsibility to ensure compliance in good faith with all of the relevant federal, state and local laws (including but not limited to the Fair Credit Reporting Act) in the request, preparation, transmission, dissemination and use of consumer reports. We strongly recommend you consult with an attorney prior to initiating this practice within your company.
Databases containing criminal record information may only be updated periodically and may therefore miss or omit recent criminal charges, convictions, plea agreements, sealed or expunged records, overturned convictions on appeal, etc. Recommended search parameters include all counties of residence, employment and school attendance in the last 5-7 years – extra fees will apply for these parameters. Furthermore, the consumer report obtained by Alpha CHECKPOINT of Rochester Inc. is derived from databases and records that have been maintained by various government agencies and other contributors that are not under the control of Alpha CHECKPOINT of Rochester Inc. All claim(s) against Alpha CHECKPOINT of Rochester Inc. arising out of or related to the accuracy of the consumer report, databases and/or records are waived.
Disclaimer: The intelligence contained in the report(s) is confidential and intended solely for the use of the requestor. Alpha CHECKPOINT of Rochester Inc. accepts no liability for the content of the report(s) or for the consequences of any action taken on the basis of the information provided. Alpha CHECKPOINT of Rochester Inc. assumes no responsibility for inaccurate or incomplete analyzed information and is held harmless for error and omissions, and cannot guarantee 100% accuracy of reports for the fee charged, as a fallible electronic source may have been utilized. There are no expressed or implied warranties made by Alpha CHECKPOINT of Rochester Inc. with regards to results or services.